"Make Money Taking Photos of Your Food!" is a 50 page ebook that walks you through, step by step, how to make money taking photos of your lunch. Or dinner! Or dessert!
We've been selling recipe photos online for several years and couldn't be happier with the results – for ourselves and for the bloggers we work for!
We're sharing ALL of our secrets – for just $27!

What do I get for $27?
Great question!
Immediately upon purchase, you'll receive our 50 page ebook, along with a homework assignment.
Complete the homework assignment (it's easy, we promise!), and we'll grant you access to our Facebook group where we connect recipe creators and buyers!
We then work to connect you with buyers so you can start making money right away.
Whether you want to make an extra $50 a week or $1,000 a month, it's possible with our simple process!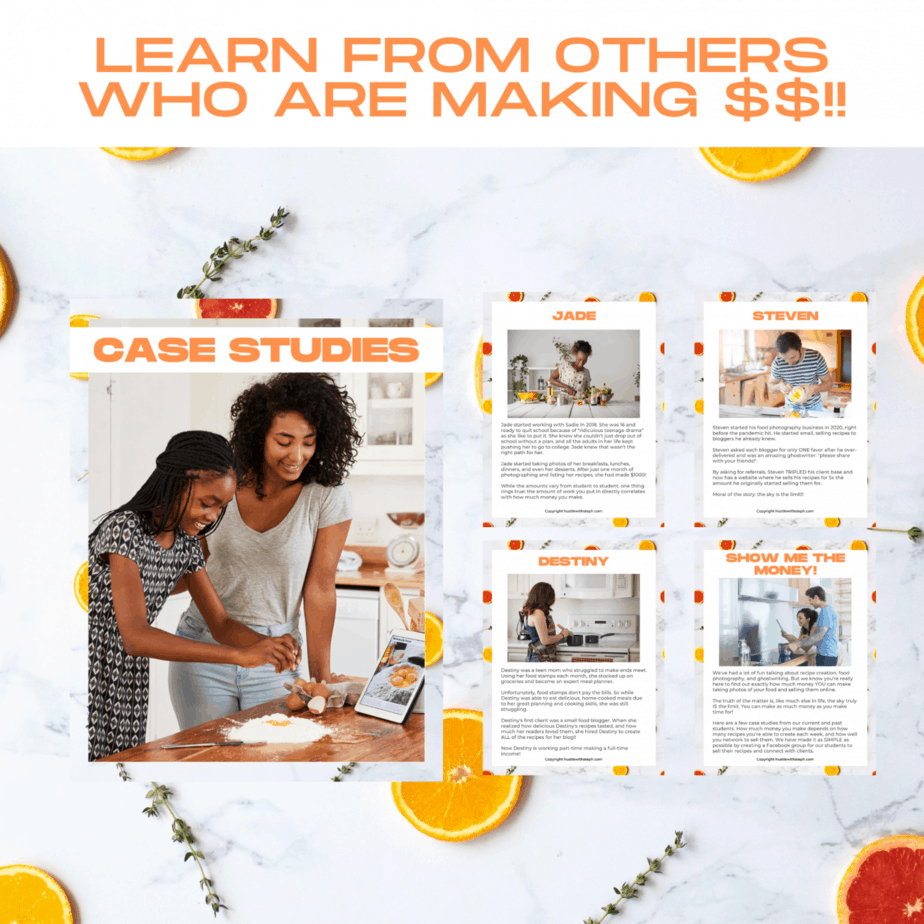 Not a great cook? No worries! The recipes that sell the best are actually easy, simple recipes!
Not creative? No worries! Use Pinterest to come up with ideas for recipes to try! 🙂
Don't have a fancy camera? No worries! We use our cell phones to take all of our photos!
Basically, any excuse you can think of, we've SMASHED through it with this bundle!