Classic Chicken Noodle Soup Recipe | Smiley's Point
As the weather turns colder and the days become shorter, comfort food is something we all can appreciate. This classic chicken noodle soup fits the bill!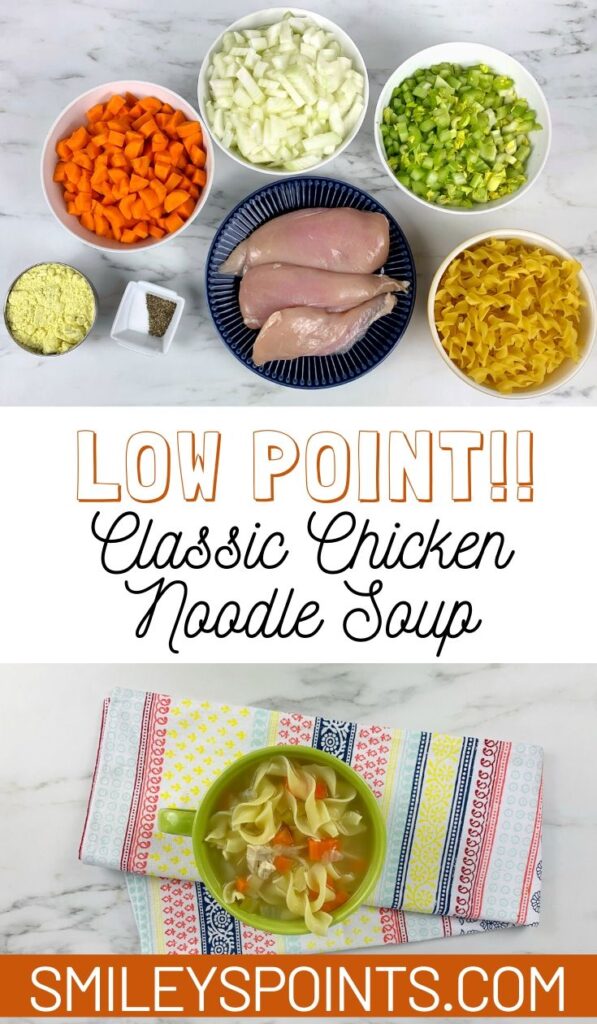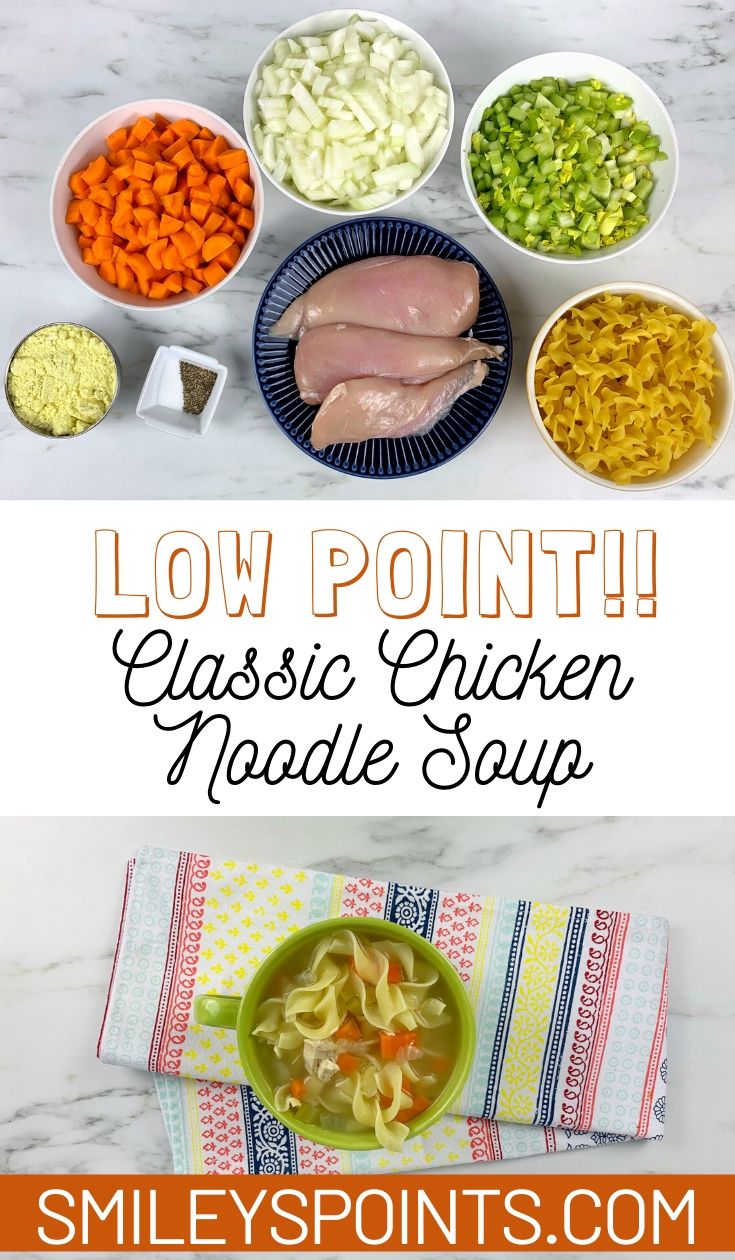 ---
"Healthi formerly iTrackbites is an alternative to Weight Watchers. "

---
This classic chicken noodle soup will be a family favorite
The perfect cold-weather comfort food for days spent lounging on the couch. This soup is packed with carrots, celery, and onions for a hit of pure flavor that won't weigh you down after enjoying it.
The classic wintertime standby does wonders to combat chills before they set in. Chicken noodle soup always hits the spot with its hearty helping of vegetables like carrots, celery, and onions afloat in chicken broth seasoned with spices.
Classic chicken noodle soup is full of protein and fiber
If you. are working on maintaining a healthy eating plan, protein and fiber are your best friends. They both help to fill you up, which leads to less overeating. Protein is essential to building and repairing muscle. Fiber is necessary for good gut health. That makes this dish a powerhouse! It is filling, satisfying, and healthy.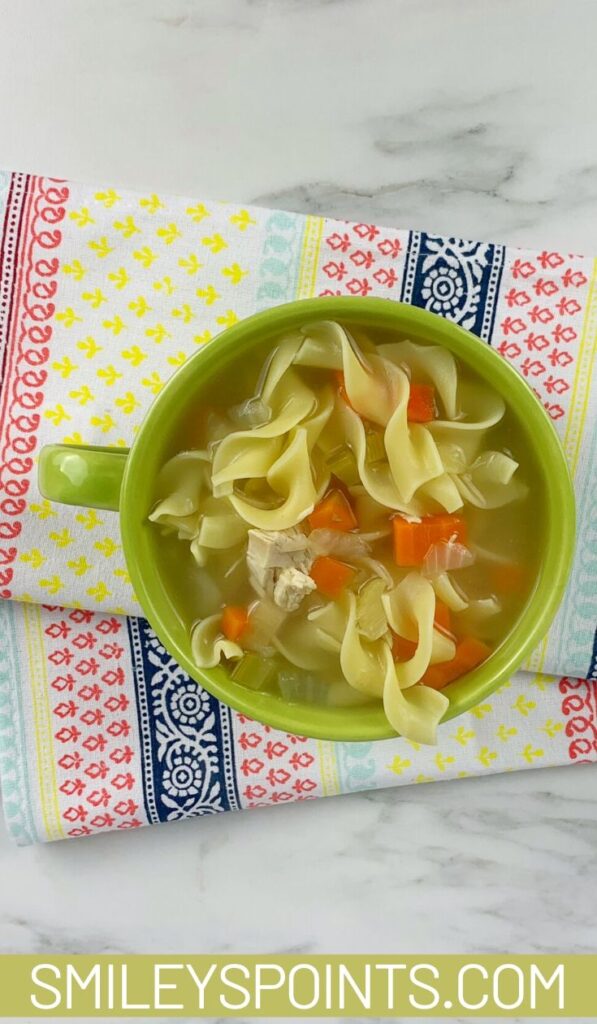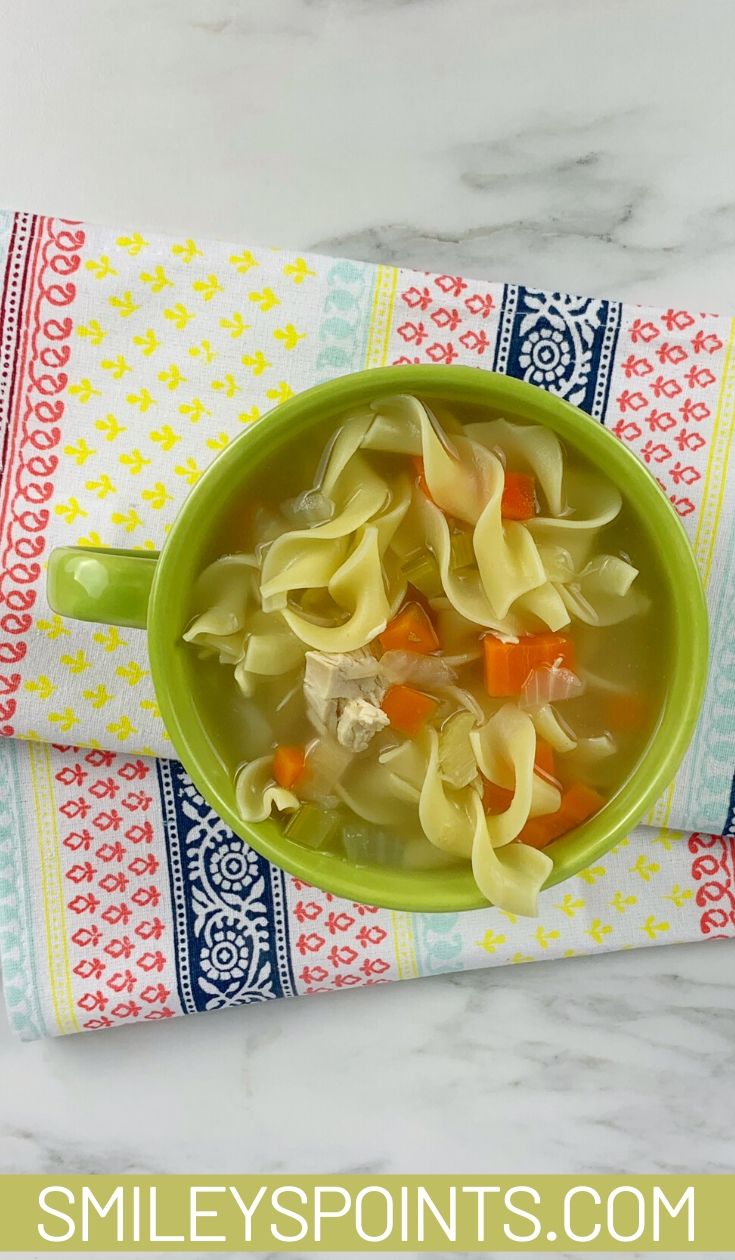 Classic chicken noodle soup in the crock pot
If you want to make this beautiful dish in your crockpot, have at it! You will need some modifications though. Noodles in a crockpot never end well. Sitting in liquid for hours will turn them into mush. But, there's a workaround. If you set up your crockpot in the morning, when you get home, your soup will be almost done.
Put all the ingredients into your crockpot and cook it on low for six to eight hours. When you get home, remove the chicken and shred it or cut it into bite-sized pieces. Add your egg noodles and cook on low, covered, for 20 to 30 minutes. If you do this last part as soon as you walk in the door, by the time you have relaxed a bit from your busy day, dinner will be done and ready.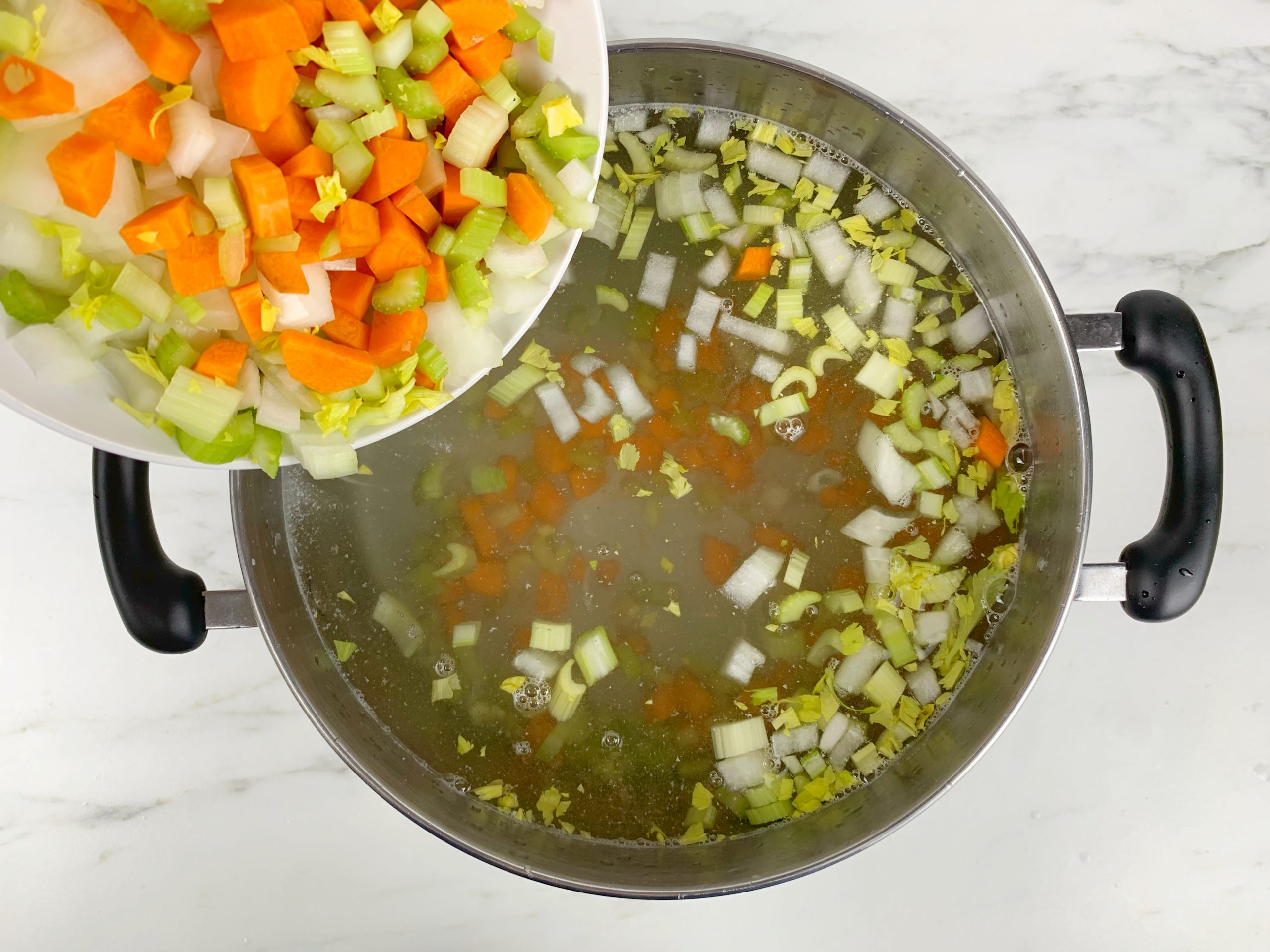 Classic chicken noodle soup in the instant pot
If you want to cook this wonderful dish in a hurry, the instant pot is an option as well. Sauté your vegetables until they are a bit ender. If you don't want to add points to your recipe, you can use a cooking spray. Add all the remaining ingredients except the noodles and cook at high pressure for ten minutes.
Do a quick release and remove the chicken. Set to sauté and when the broth begins to boil, add the noodles and cook for six to eight minutes. While the noodles are boiling, shred or cut the chicken into bite-sized pieces.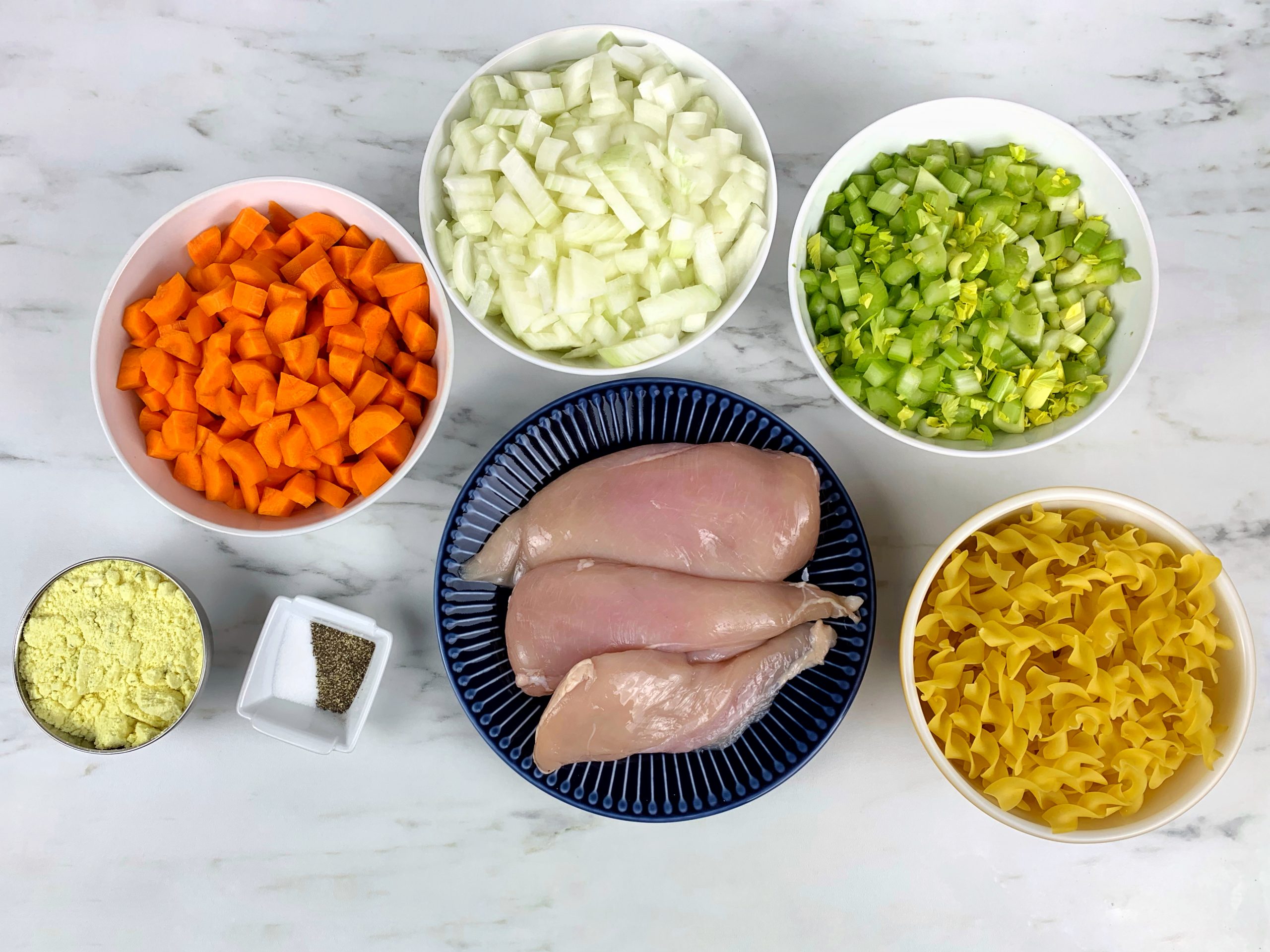 Classic chicken noodle soup base options
This soup recipe has you making the base with bouillon. You can use the cubes, but a better option is Better Than Bouillon. It's sold in a jar where you find the cubes and does need to be refrigerated once it's opened. But there is far less sodium and far more taste than with traditional bouillon cubes. And if you have recipes calling for a cup or two of broth, it's super easy to use this to make it. It comes in chicken, beef, and vegetable varieties. And this measuring tool is a MUST for things like Better than Bouillon, honey, anything that's sticky and not so easy to measure. It comes in bigger sizes for things like mayonnaise and peanut butter in bigger quantities.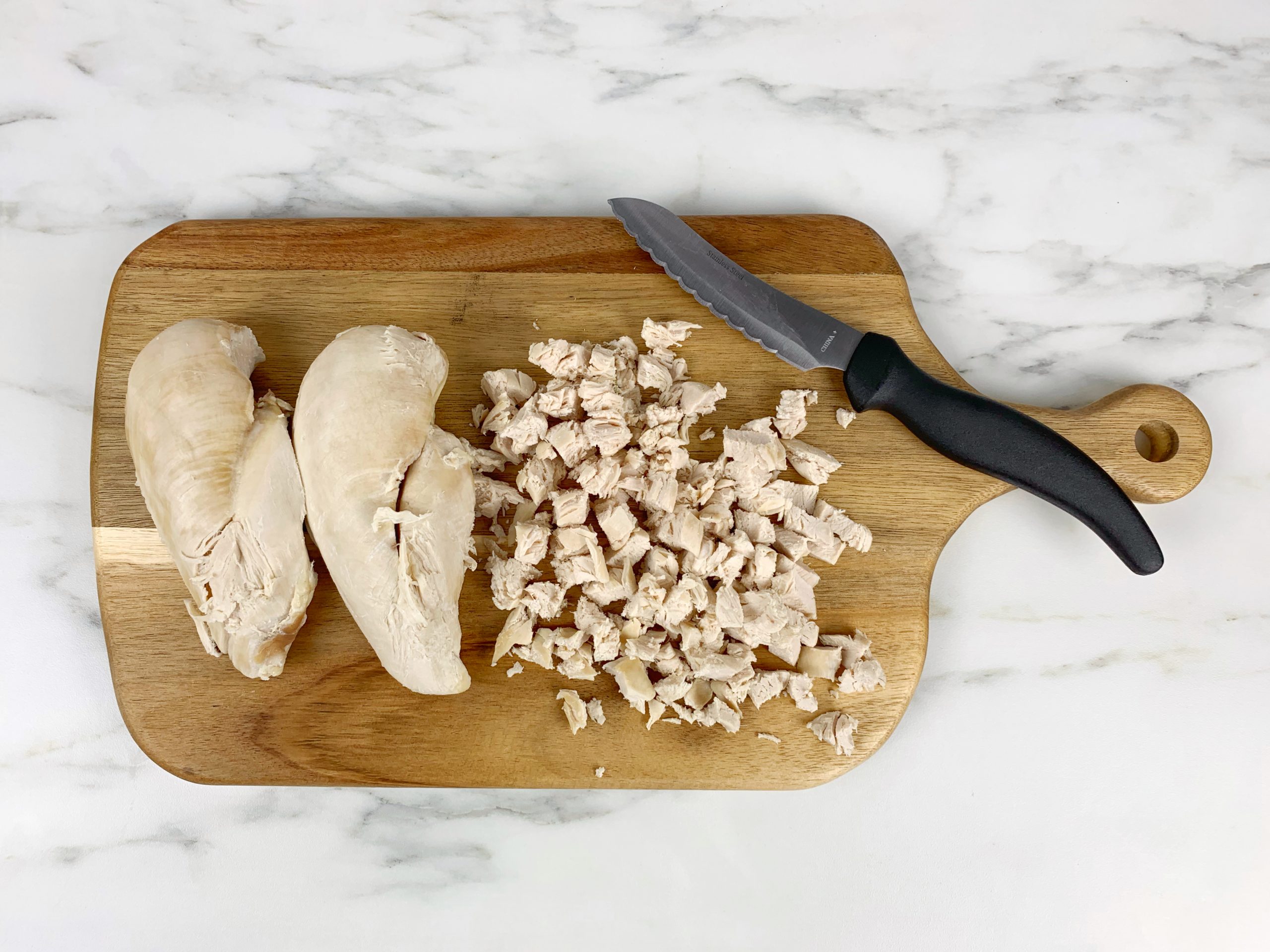 If classic chicken noodle soup isn't your bag, here are some other soup options
Not everyone is a fan of chicken noodle soup, so here are some other soup options to enjoy.
Minestrone Soup with White Beans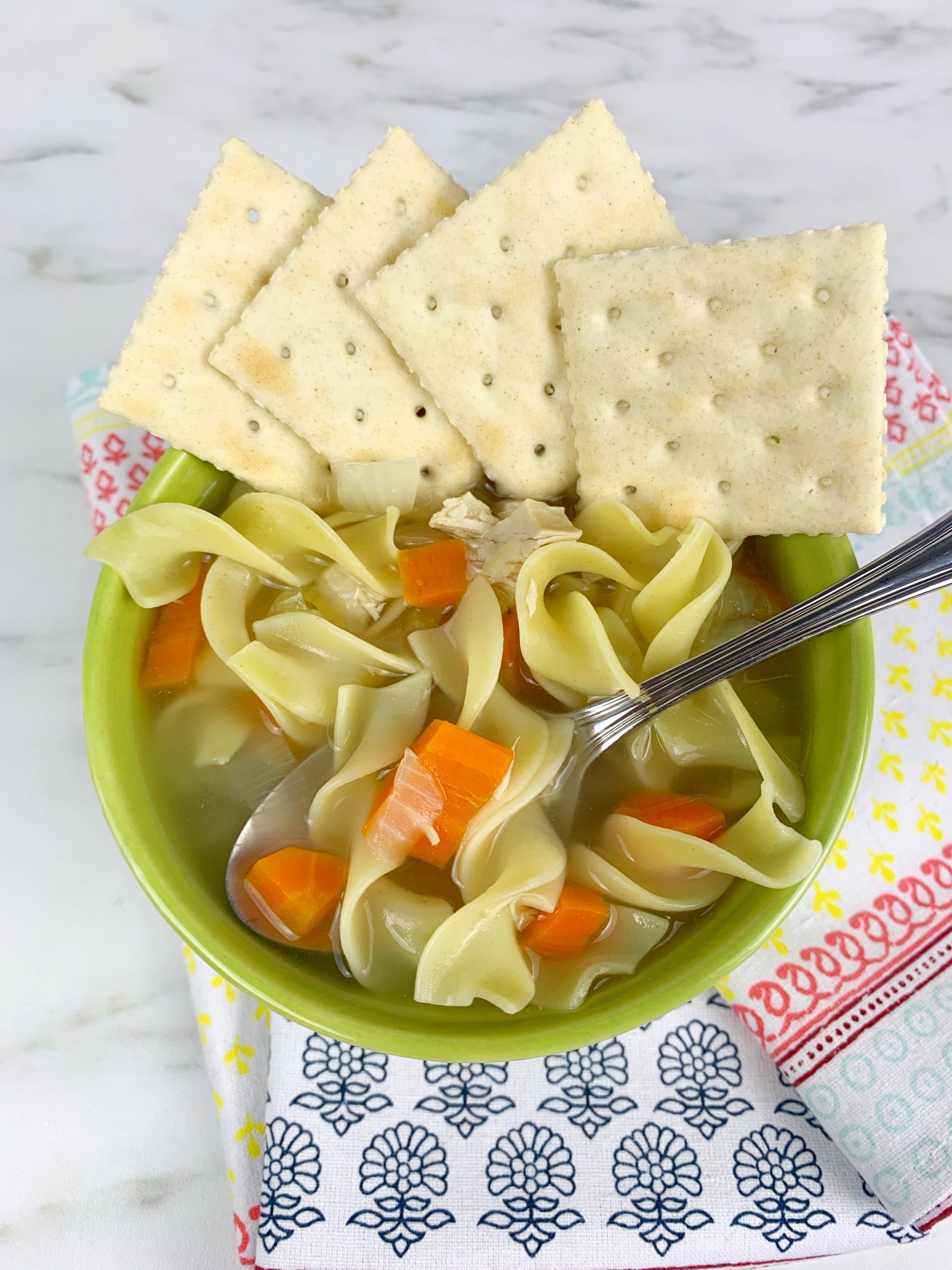 One of the things I like about soup is it's usually a lower point food that's easy to fit into my meal plan. I have been using Healthi formerly iTrackBites with great success to plan my meals and manage my eating.
cost: Healthi formerly iTrackBites costs $36 for the year (using this link for 40% off makes it $36 – use COACH_SMILEY to save!!), WW is $20+ for the month, and it's the same formula and less options
choices: I can choose PointsPlus, Freestyle, or any other plan I want with Healthi formerly iTrackBites. Even with the new WW changes, they only offer 3 plan options (not PointsPlus).
logs: You can export your tracker data by the week, month, or quarter with Healthi formerly iTrackBites. WW does not give you access to quarterly data.
accuracy: I've found inaccurate info in the WW app due to members submitting and not paying attention to the right numbers. With Healthi formerly iTrackBites, I know if I see the green check, it's been verified as accurate. This puts my mind at ease!
BLUE PLAN: 2 Points
GREEN PLAN: 3 Points
PURPLE PLAN: 2 Points
Print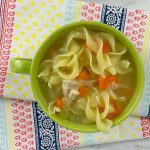 Classic Chicken Noodle Soup Recipe
---
Author:

Total Time:

55 minutes

Yield:

1

2

1

x
2 cups of carrots
2 cups of celery stalks (including leaves)
2 cups of yellow onions
2 cups of No-Yolk Egg Noodles 
1½ lbs chicken breasts
½ cup chicken bouillon base
16 cups of water
Salt & Pepper to taste
---
Instructions
1. Add water to your stockpot and turn on medium/high heat. Once it starts to boil, drop your chicken breast in the water and boil for 15-20 minutes (depending on the size of the breast, bigger breasts take longer)
2. While your chicken is boiling, wash, peel and dice your veggies into small pieces.
3. Once your chicken is cooked remove it from the boiling stock and set it aside to rest in a dish. Chicken is easier to cut when it has cooled.
4. Pour your mirepoix (carrots, celery, onions) into your chicken stock, reduce heat to medium/low heat, and continue boiling for 15 minutes.
5. Add chicken bouillon base, stir well and let simmer for 5 minutes.
6. Dice your chicken in bite-size pieces and add to your pot. Let simmer for 3-5 minutes.
7. Add noodles and let simmer for 5-8 minutes.
8. At this point you'll have to judge on your own whether adjustments need to be made. The noodles will have absorbed a lot of water and the soup will have reduced from boiling down. If you like your soup thick, leave it be. If not, you can add a cup or two of water and a teaspoon or two of extra chicken bouillon base.
9. Play with the broth until you're satisfied, add salt and pepper to your liking.
10. Serve in your favorite soup mug or bowl accompanied with crackers
ENJOY!