This chicken lo mein is a take-out taste without the take-out prices or calories! This dish will delight your whole family.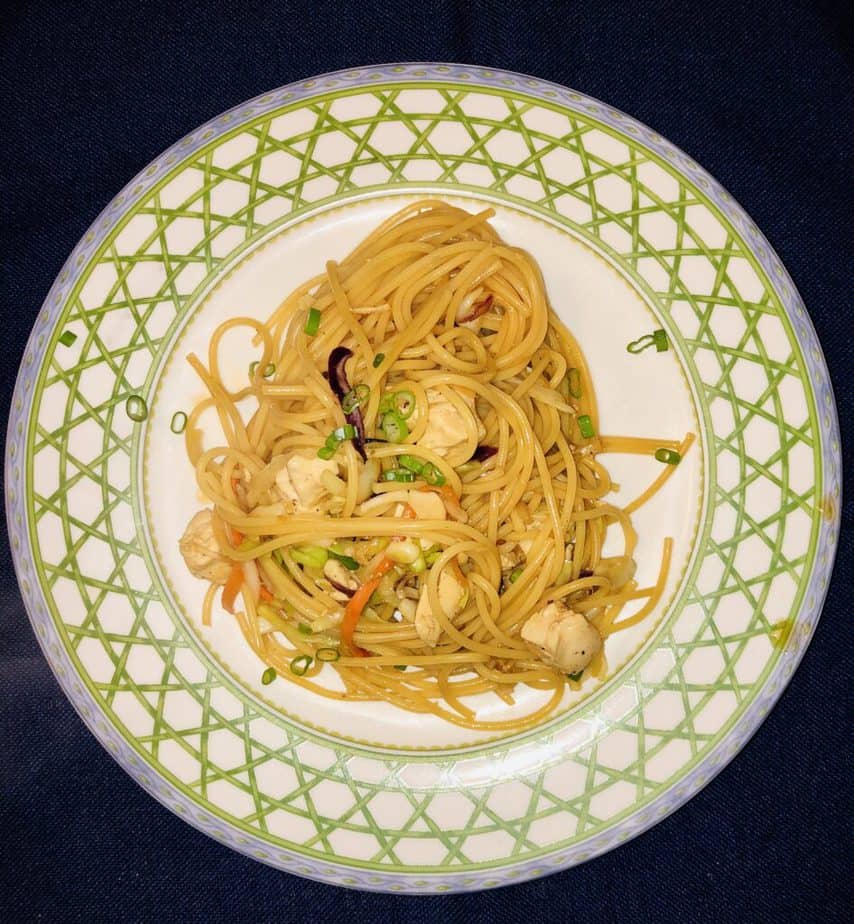 ---
"Healthi formerly iTrackbites is an alternative to Weight Watchers. "
---
Enjoy the taste of a take-out meal without paying a bunch of points
We love Chinese food, but it can be full of sodium and high in points. Making chicken lo mein at home allows me to control what goes in it and I know, for sure, the points in it.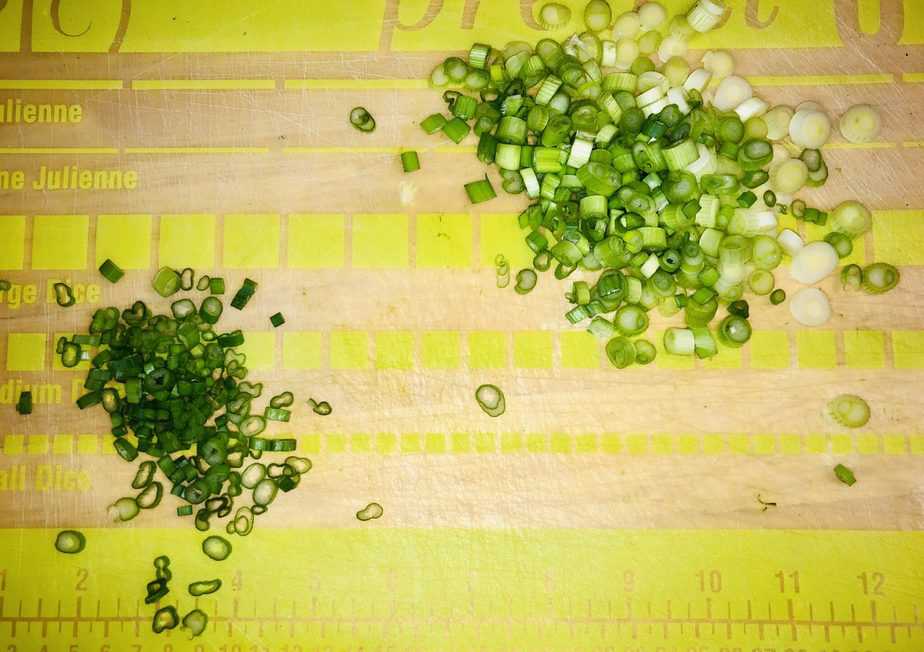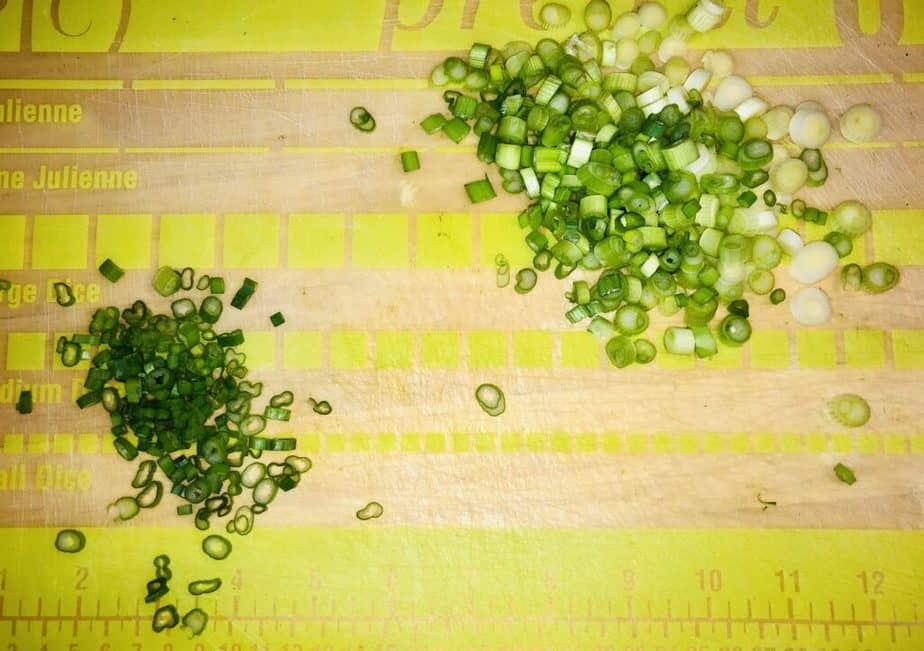 The points are in the noodles
This chicken lo mein recipe uses regular spaghetti noodles, but the traditional noodle is a lo mein egg noodle. Those are not always as easy to get, so this recipe is made with a regular spaghetti noodle.
The points of this recipe are mainly in the noodles. For instance, taking out the noodles in green makes this recipe 3 points. So if you have the points, spend away! If you don't, there are alternatives.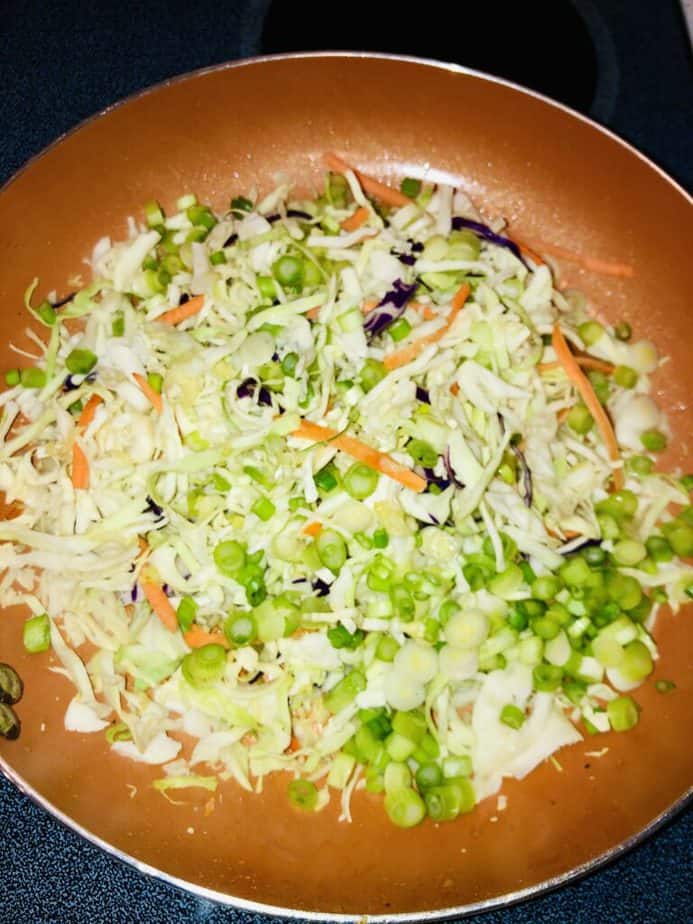 What to use instead of pasta for chicken lo mein
For chicken lo mein, spiralized sweet potatoes would be a wonderful substitute! They are lower in carbs that pasta, have more fiber and the flavor profile would blend beautifully with the sauce.
Another option is spiralized zucchini. This is even lower in carbs and also full of fiber.
You can make spiralized vegetables with a spiralizer or you can use a vegetable peeler, but it is a lot more tedious.
Cabbage noodles are another alternative to pasta. Cabbage is a wonderful source of folate and has a ton of other vitamins and minerals. Simply chop the cabbage head into thin noodles and throw them into boiling water for about two minutes. They are ready when they are soft enough to pierce with a fork.
If you weren't leaning more towards rice than pasta, you could make a cauliflower couscous. To make this, you are going to break the cauliflower and put the florets through a food processor until they are grated into pieces about the size of rice. Drizzle some oil in a large skillet and sauté the cauliflower couscous 1-2 minutes. Then cover with a lid and cook for another 5-8 minutes, or until tender. Serving it this way is technically not a lo mein, but it would be another option to serve with the chicken.
Shirataki noodles would also pair well with this recipe. They are very filling and have very few calories. They are created from a type of fiber known as gluccomannan, which comes from the konjac plant. Glucomannan is a soluble fiber, so it can absorb water and form a viscous gel in your gut. This gel slows down your digestion and that, in turn, helps you feel full longer.
To prepare these noodles, unpack them, rinse them under hot water and then warm them up! Easy peasy.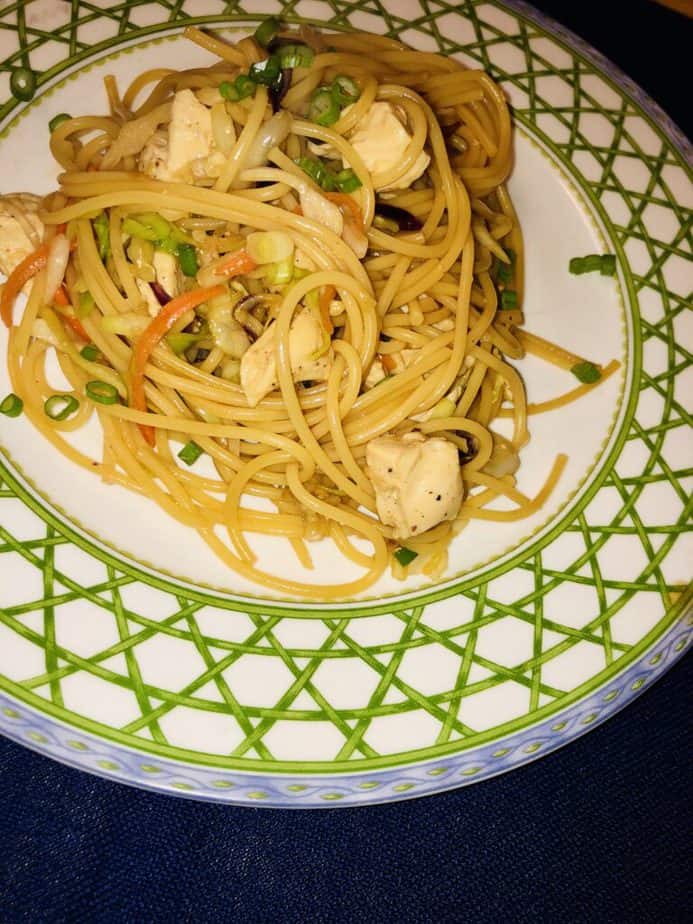 How do I stay on track with my weight loss?
First, I plan, plan, plan. I can eat just about anything if I plan ahead for it. To help me plan ahead, I use iTrackBites. This program is easy and allows me the flexibility to eat just about anything!
cost: Healthi formerly iTrackBites costs $36 for the year (using this link for 40% off makes it $36 – use COACH_SMILEY to save!!), WW is $20+ for the month, and it's the same formula and less options
choices: I can choose PointsPlus, Freestyle, or any other plan I want with Healthi formerly iTrackBites. Even with the new WW changes, they only offer 3 plan options (not PointsPlus).
logs: You can export your tracker data by the week, month, or quarter with Healthi formerly iTrackBites. WW does not give you access to quarterly data.
accuracy: I've found inaccurate info in the WW app due to members submitting and not paying attention to the right numbers. With Healthi formerly iTrackBites, I know if I see the green check, it's been verified as accurate. This puts my mind at ease!
BLUE PLAN: 10 Points
GREEN PLAN: 12 Points
PURPLE PLAN: 10 points
Print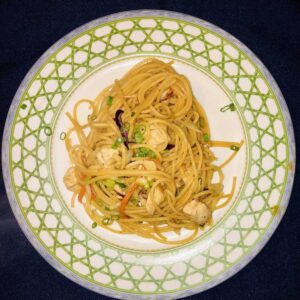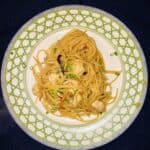 Chicken Lo Mein
---
12 oz spaghettii
1 bunch scallions
2 cloves of garlic
1 lb boneless, skinless chicken breasts
2 1/2 oz stir-fry sauce
2 cups shredded cabbage blend
salt & pepper
1 Tbsp oil
1 tsp white wine vinegar
---
Instructions
Bring a large pot of water to a boil. Add noodles to boiling water and cook, stirring occasionally, until al dente, 8–10 minutes.

Reserve ½ cup cooking water, then drain pasta, rinse under cold water, and drain well again.

Trim scallions, then thinly slice on an angle, keeping dark greens separate.

Pat chicken dry, then thinly slice crosswise into strips; season with a pinch each of salt and pepper.

In a liquid measuring cup, whisk to combine all of the stir-fry sauce, reserved cooking water, and 1 teaspoon vinegar.

In a large skillet, heat 1½ tablespoons of oil over medium-high heat. It's ready when the oil is very hot and shimmering. Add the chicken and cook, undisturbed, until it's browned on one side, about 3 minutes. Stir and continue cooking until the chicken is cooked through, about 2 minutes more. Transfer to a bowl; wipe out skillet.

In the same skillet, heat 1 tablespoon of oil. Add cabbage blend, scallion whites and light greens, chopped garlic, and a pinch each of salt and pepper. Cook, stirring, until cabbage is wilted and slightly softened, about 1 minute. Transfer to bowl with
chicken; return skillet to stove over medium heat.

Add noodles and sauce mixture to same skillet, tossing to coat. Cook until noodles
are warmed through and evenly coated in sauce, about 2 minutes. Add chicken and
cabbage to skillet, tossing to combine. Season to taste with salt and pepper.

Serve chicken lo mein topped with remaining scallion dark greens.