Weight Watchers Friendly Carmelized Onion Soup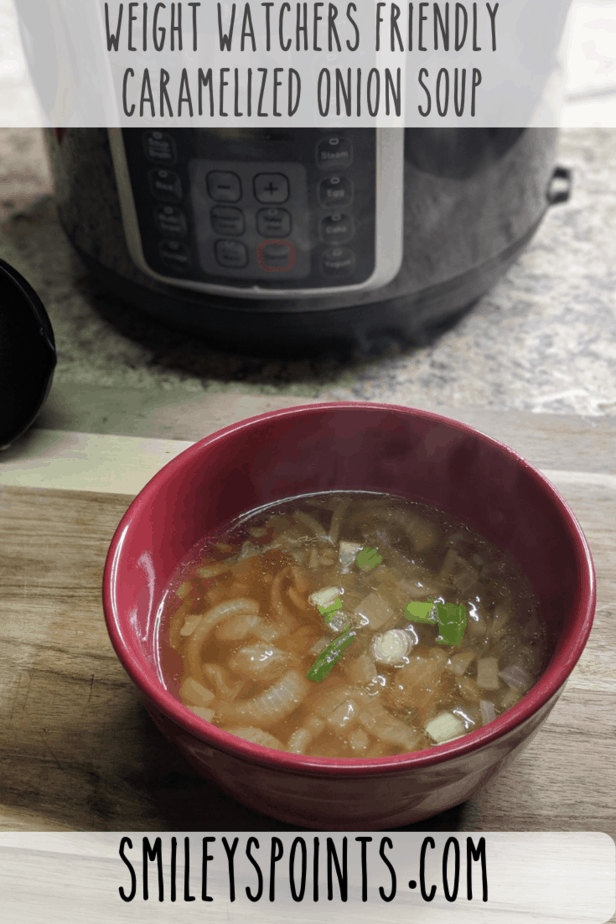 Weight Watchers Friendly Carmelized Onion Soup
We were a little iffy about making caramelized onion soup in the beginning. I like onions but we never thought of using them as a base for a soup. We found a recipe in a book for onion soup and one of the kiddos wanted to try it. We had her in the kitchen preparing it. She did an awesome job and the soup was amazing. This recipe is so easy, even a 12 year old can do it. If you are having second thoughts about using your Instant Pot hopefully this motivates you to get it out and start making memories.
Healthy Onions
Onions are nutrient-dense meaning they are low in calories and high in vitamins and minerals.
Onions are an excellent source of vitamin C. Which helps to support your immune system and combatfree radicals, It also helps with collagen production and iron absorption.
Onions are rich in B vitamins which can help increase your metabolism and nerve functions.
Onions contain high amounts of potassium which many people do not consume enough of.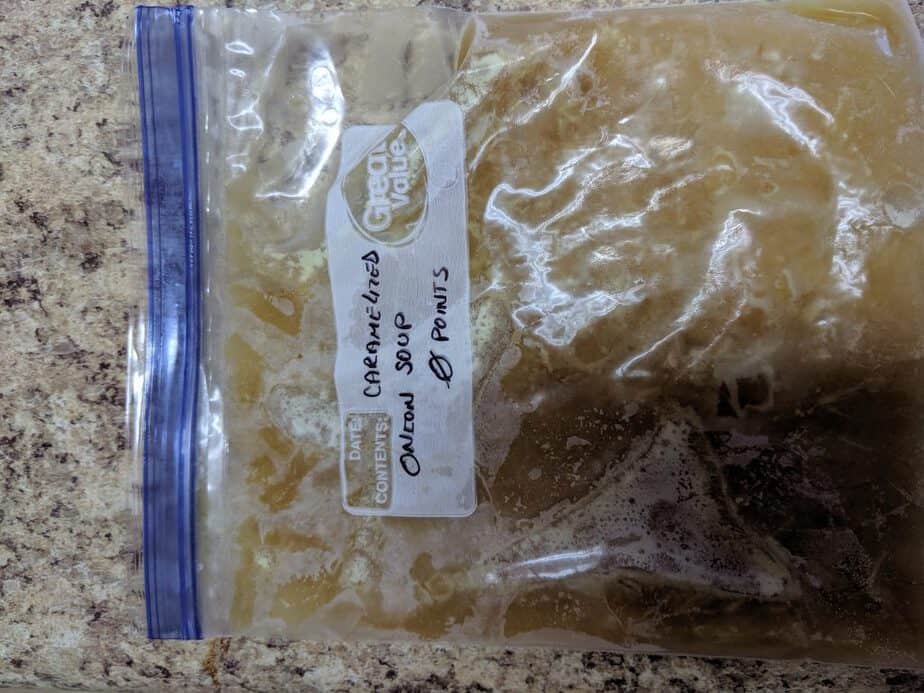 Freezer Meals
Are you meal prepping for the week? Caramelized onion soup makes a great meal to freeze in 1 cup servings. It is the perfect zero point meal that you can grab and go. We use Great Value double zipper freezer bags to store our soup in. These bags seal tight and help prevent freezer burn, not to mention you can pick them up at Walmart for $7.53 for 75 bags.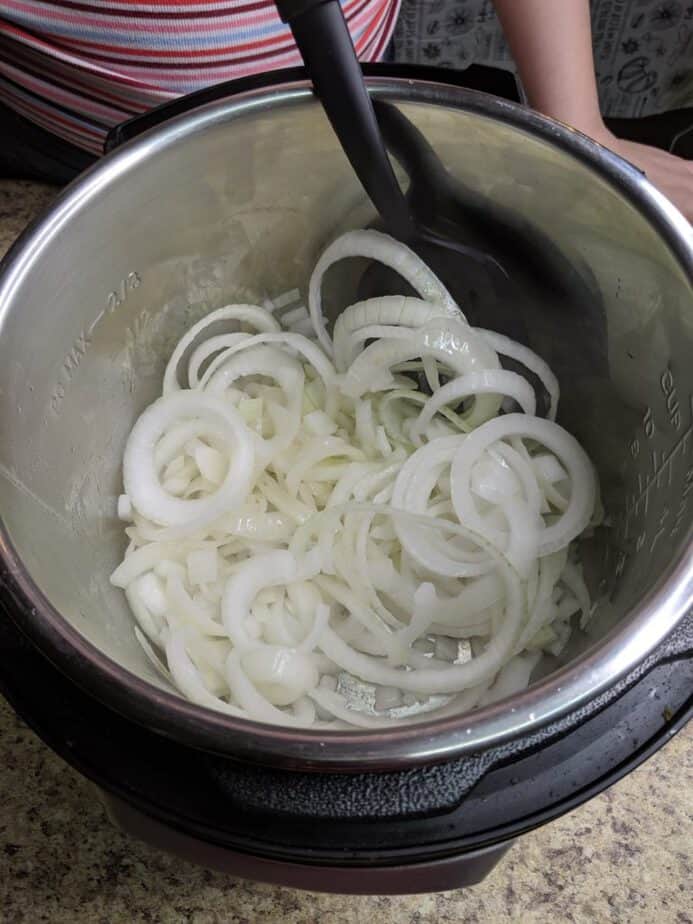 Ingredients
2 tablespoons olive oil
5 medium onions sliced
5 cups vegetable broth
1/4 cup dry red wine or Sherry
1 teaspoon Worcestershire sauce
½ teaspoon thyme
Salt and pepper to taste
1 teaspoon smoked paprika
Green onions (for garnish)
Instructions
Add 2 tablespoons of oil to your Instant pot. Press the saute button
Add the onions and saute until caramelized 3-5 minutes
Add the broth, worcestershire sauce, Sherry or dry red wine, and all seasonings to the pot.
Pressure cook for 5 minutes on high
Natural release for 10-15 minutes or until all the pressure has been released.
Garnish with green onions and enjoy 🙂
6 – 1 cup servings
0 points
---
---