Smiley's Points | Weight Watchers Recipes that Make You Smile! | So happy you're here. :) Smiley's Points participates in affiliate programs. That's how the bills get paid! Though I earn some revenue if you buy a deal through one of our affiliate links, there is no additional charge to you and I only recommend products I know and love.
Here is a new and exciting way to make chicken. Our new Weight Watchers Friendly Chicken Piccata recipe is so delicious and juicy. We do not like dried out chicken so here is a fantastic version that is low in points, quick and easy to make.
Weight Watchers Chicken Piccata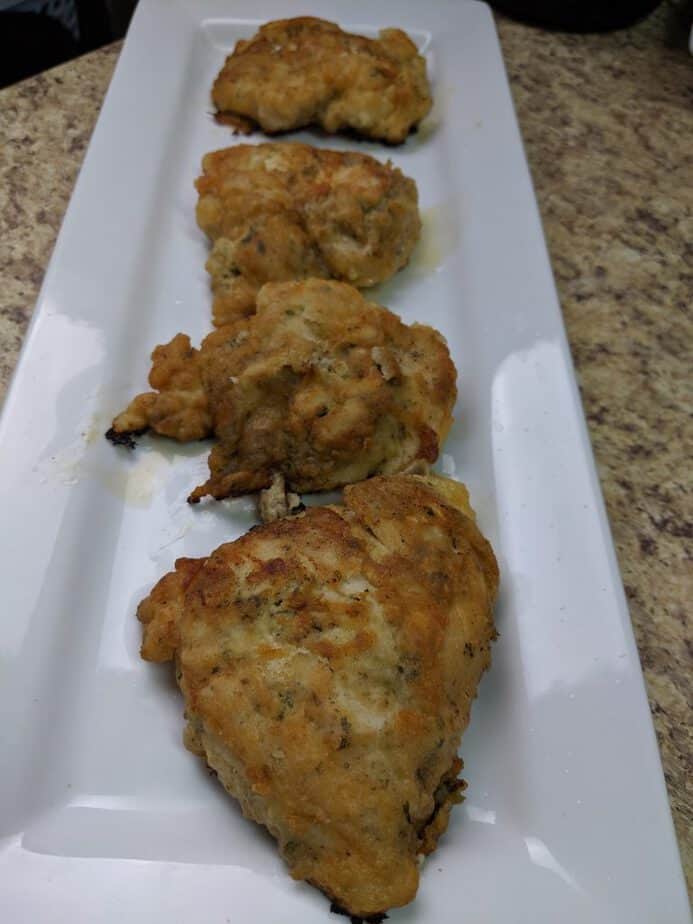 Zero Point Food List
We love cooking and eating. When it began to show around the middle, though, we had to change some things. Weight Watchers is a game changer because we truly get to eat what we want and still lose weight and feel great. With the Freestyle program there are over 200 zero point foods that you can use to help you stay on track and meet your goals.
Piccata
Piccata is usually a lemon, capers, and butter based sauce which is used on meats and fish. We have tried several times to make this one Weight Watchers friendly and finally succeeded. 🙂 We wanted it to taste amazing and still keep the points low low low. So here is a 4 point Chicken Piccata with all the flavor you would expect from a SmileysPoints.com dish and incredibly low points to help keep you on track.
Weight Watchers Chicken
Chicken is a staple in our house, especially now that it is zero points on the Freestyle program. We love cooking with chicken because it's easy to keep the entire meal low points. A few weeks ago, we created this Broccoli and Cheddar Soup with chicken to add some protein and texture to this comfort food favorite. Try it and let us know what you think!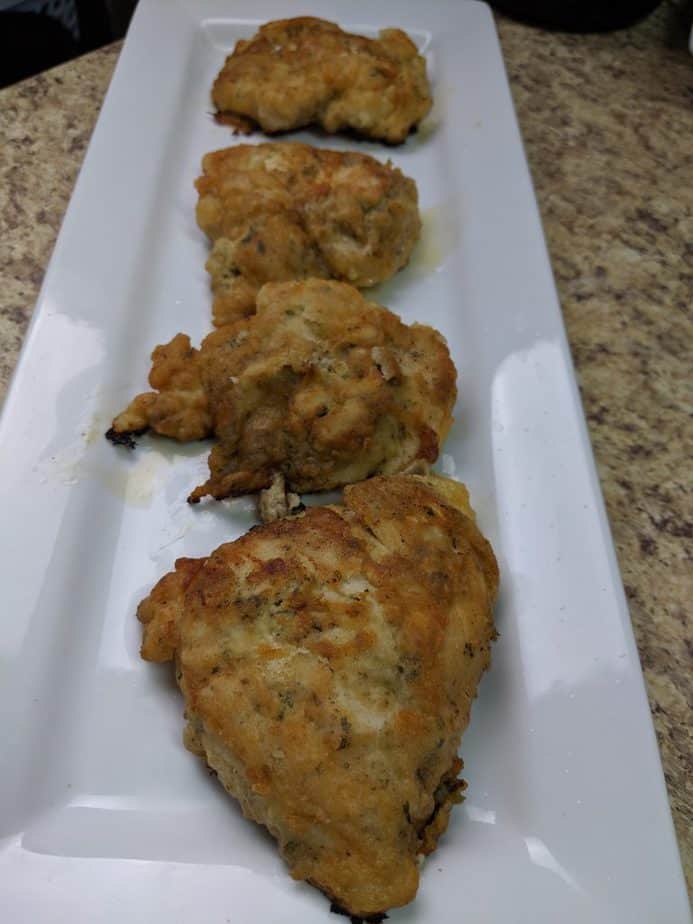 Weight Watchers Friendly Chicken Piccata
Print
Weight Watchers Friendly Chicken Piccata
---
Author:
Yield: 8 servings 1x
Description
Sounds fancy but it is easy to make and tastes amazing 🙂
---
Scale
Ingredients
4 boneless skinless chicken breasts (halved)
2 eggs
4 tablespoons plus 1/4 cup dry white wine (we used Chardonnay and it came out fantastic)
7 tablespoons lemon juice
5 garlic cloves (minced)
1/4 teaspoon hot pepper sauce
1/2 cup all-purpose flour
1/2 cup grated Parmesan cheese
1/4 cup minced fresh parsley
1/2 teaspoon salt
3 teaspoons olive oil (divided)
2 tablespoons butter
---
Instructions
Flatten chicken to 1/4-in. thickness.
In a shallow dish, combine the eggs, 4 tablespoons wine, 4 tablespoons lemon juice, garlic and hot pepper sauce.
In another shallow dish, combine the flour, Parmesan cheese, parsley and salt.
Coat chicken with flour mixture, dip in egg substitute mixture, then coat again with flour mixture.
In a large nonstick skillet, brown four chicken breast halves in 1-1/2 teaspoons oil for 3-5 minutes on each side or until juices run clear.
Repeat with remaining chicken and oil.
Keep the juices from the chicken!!!
In the same pan, melt butter. Add the remaining wine and lemon juice.
Bring to a boil. Boil, uncovered, 2-3 minutes or until sauce cooks down a little. My cook time was 2 1/2 minutes.
Pour the sauce onto the chicken.
Top with parmesan cheese and enjoy
Serve with a zero point vegetable, like broccoli.
Serves 8
4 points
---