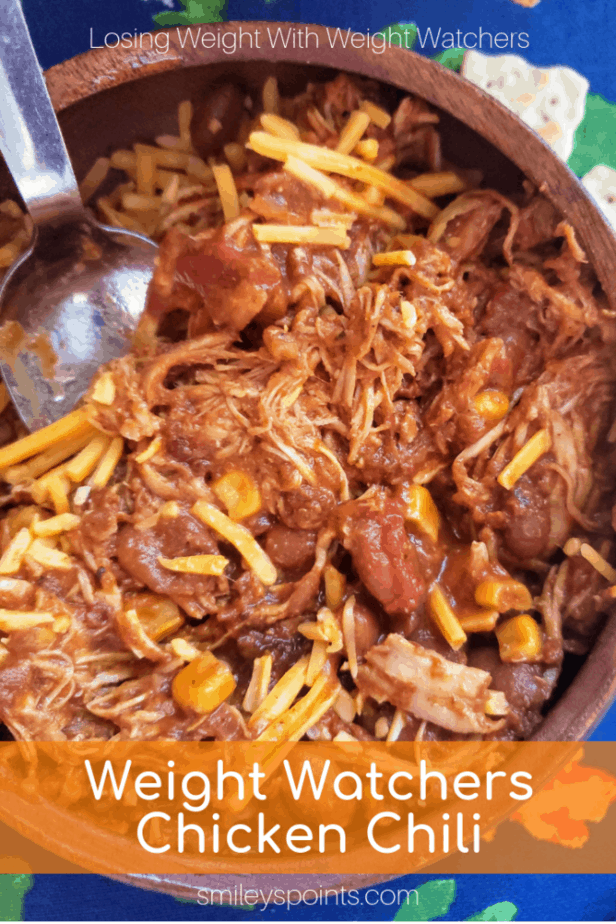 Weight Watchers Chicken Chili Recipe
Are you loving Weight Watchers? Would you like to try the best low point chili ever? Check out this recipe and tell me what you think. Remember to check out the 200+ 0 point list for some awesome additions and yummy sides for this fall favorite.
To make your own chili seasoning, omit the packet – combine below ingredients:
1 Tbsp chili powder
1 tsp cumin
¼ tsp cayenne pepper
¼ tsp garlic powder
½ tsp onion powder
1 tsp salt
½ tsp pepper
The Best Chicken Chili
Are you looking for a fantastic recipe with tons of flavor? Are you looking for a versatile recipe that you can modify a little bit and still have a mouth watering dish that will have the family will begging for more? Look no further this is the ultimate chili recipe, don't take my word for it try it for yourself but be warned it is addictive.
Make a bigger batch and freeze some for later. If you like your chili a little on the spicy side, kick it up a notch with some peppers. Three jalapenos or serranos should do nicely. Take a look at the Zero point list and pick and choose your add-ins.
You will enjoy this hearty meal and stay on track with your points. I prefer to make my own chili seasoning so I can add and subtract different ingredients for taste. For quicker meal use the packet. Enjoy the Best Chili ever and leave comments below on how you changed it so we can all try it a little differently.
Print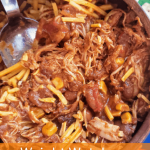 Weight Watchers Chicken Chili Recipe
---
Scale
Ingredients
2 cans (15.5 oz) beans of choice (stick with 0 point beans)
1 (8 oz) can tomato sauce
10 oz package frozen corn
2 (10 oz) cans diced tomatoes
1 packet chili seasoning
3–4 boneless skinless chicken breasts
---
Instructions
Combine all ingredients in slow cooker.
Make sure the chicken is completely covered and cook on LOW for 8 to 10 hours or on HIGH for 4 to 6 hours.
Stir at least once while cooking if possible.
Half hour before serving, shred chicken.
Top with fat-free shredded cheese, fat-free Greek yogurt, and/or cilantro.
---
Serves 6
Still Hungry? Here are some more of my favorites recipes.
Instant Pot Beef Stew
More Instant Pot Recipes
Zero Point Chili