Instant Pot Saucy Chicken and rice from Smileyspoints is amazingly tender and full of flavor. We have gotten bored with the same old chicken recipes, so we decided to do something about it. We went into the kitchen and came up with some wonderful Weight Watchers friendly versions of our favorite meals. They are sure to become your favorite too.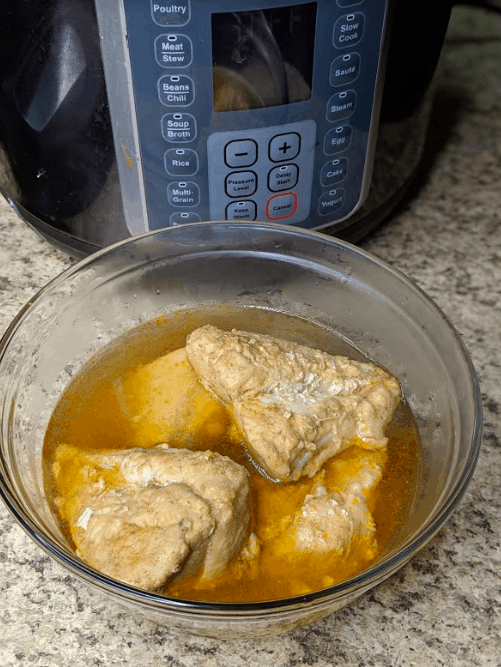 Instant Pot Saucy Chicken and Rice
A Quick Chicken Dish
It took a little trial and error, but we have made some of the best low point meals to help keep you satisfied, feeling full, and within your points. The importance of the meals being delicious is not lost on us. We love to eat and it shows. So we are doing something about the showing part, but our love of good food with lots of flavor will never end. We learned to moderate what we eat, but still enjoy eating. There is a healthy balance that you have to find within yourself. With Weight Watchers freestyle points that balance is much easier to find and maintain.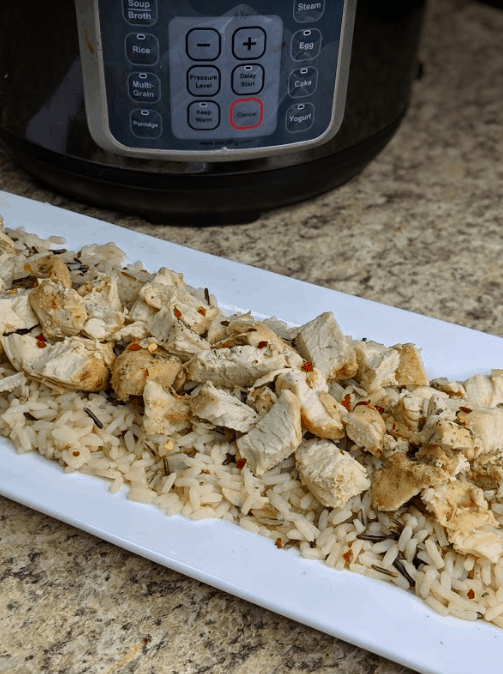 Chicken and Rice
Chicken and rice are comfort foods that always leave you feeling full but wanting more. Substitute the rice, if you are close on your points, for a riced veggie and enjoy this as a zero point meal 🙂 This is a comfort meal that is sure to please the family and the waistline. Adding veggies or corn on the cob will complete this meal with no added points and enough room in your points bank for dessert 🙂
Print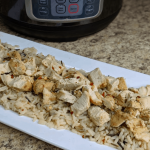 Instant Pot Saucy Chicken and Rice
---
Scale
Ingredients
1 cups water
4 frozen chicken breasts (boneless, skinless)
¼ cup Worcestershire sauce
2 tablespoons soy sauce
2 tablespoons apple cider vinegar
1 garlic clove, minced or 2 tablespoons garlic powder
2 tablespoons smoked paprika
1 teaspoon crushed red pepper (optional)
---
Instructions
Pour water, chicken, worcestershire sauce, soy sauce, apple cider vinegar, garlic, smoked paprika, and crushed red pepper in Instant Pot.
Pressure cook for 10 minutes.
Save the juice!!
Quick release and remove chicken breast from pot
Place chicken on a bed of your favorite zoodles or Cauliflower rice
Strain the juice to remove excess chicken fat
Pour a small amount of the juice on the chicken and enjoy.
---
The only points in this recipe are for the rice. Use riced cauliflower and its,0 zilch,nada, no points. Limit your serving size of rice and load up on chicken. Enjoy this great meal tonight, or meal prep it. Our Instant Pot saucy chicken keeps great in the freezer for a quick and easy grab and go meal.