Instant Pot Boiled Eggs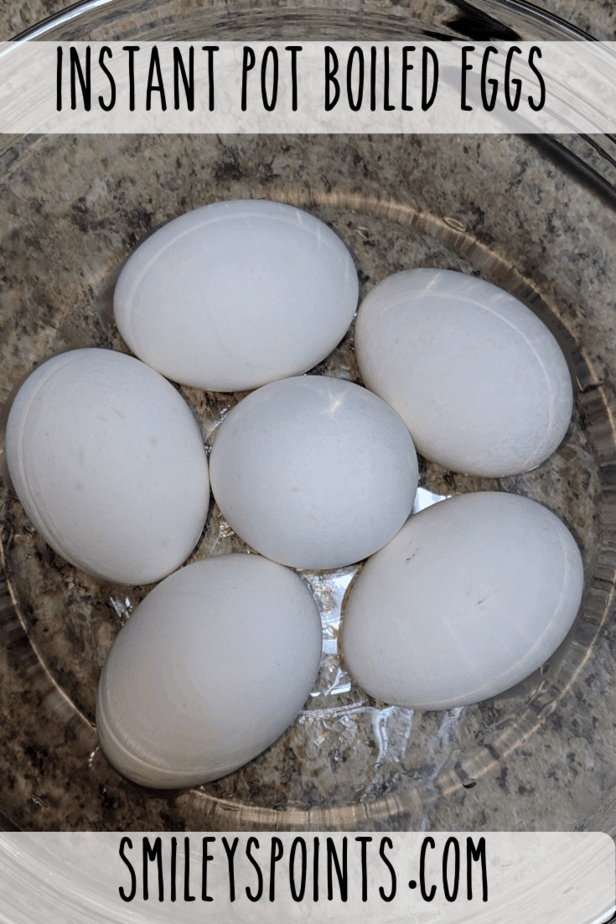 Instant Pot Boiled Eggs
Boiled eggs in the Instant Pot is just another reason why this machine is so great to have in your kitchen. No more taking 20+ minutes to boil your eggs and wondering if they are done.
This recipe is foolproof and will get you perfect boiled eggs every time. No under or over cooked eggs anymore. This is great for meal prep for lunches, or a quick snack to grab and go. Mix them with my Spicy Chicken for a filling mid afternoon meal.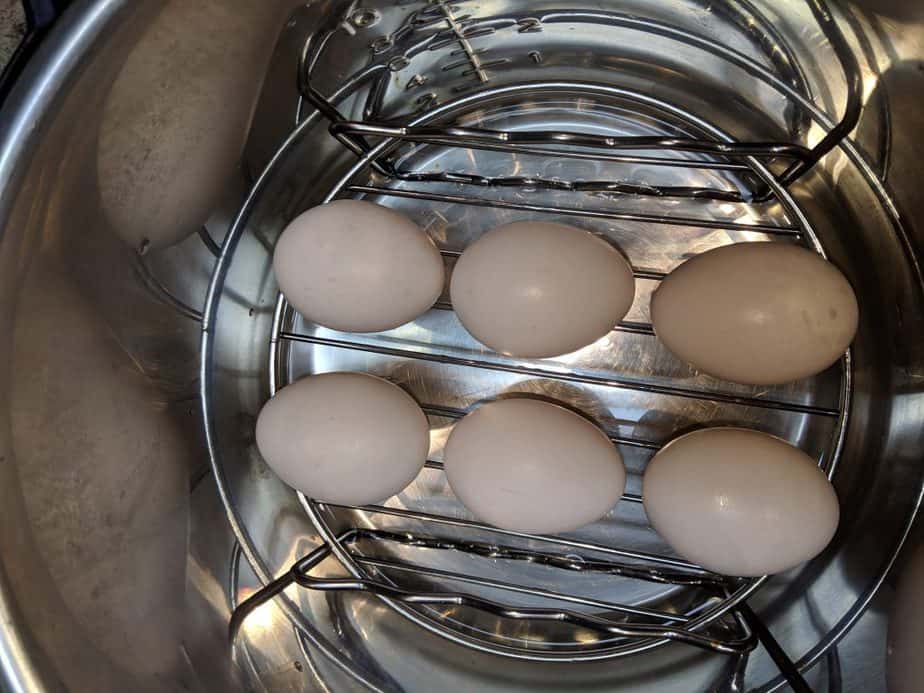 Instructions
Place 1 cup of water in the Instant Pot
Place the steam rack in the Instant Pot
Place up to 6 eggs on the rack
Put lid on and set the Instant Pot on high pressure for 5 minutes
Let it release naturally for 5 minutes
Release the rest of the pressure
Place eggs into a bowl of cold water for 5 minutes
peel and enjoy.
The perfect boiled eggs in 15 minutes flat. No fuss No muss just perfectly boiled eggs every time.
Pro Tip: Peel them right away and they will be as easy to peel as in the video 🙂
---
---